Magstar's Total Business Intelligence and Analytics Solution
Analyze your organization's performance and make timely and profitable strategic decisions.

Sophisticated and cutting-edge technology has long been the domain of Fortune 500 retailers, regarded as out of reach for mid-sized retailers seeking an ERP solution.

Magstar's offering is tailored to the unique needs of mid-sized multi-location retailers, but it also provides many of the complex analytics and automation found at the highest end of the software solution price range.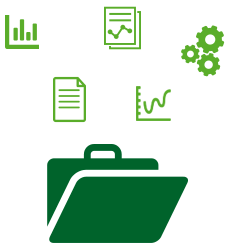 ---
Transparency & Accountability
Magstar's BI interface is unique to each industry-specific version of the software, showing only the information relevant to your business operations.

Our reports and dashboards offer a solution that is immediately useful right out of the box.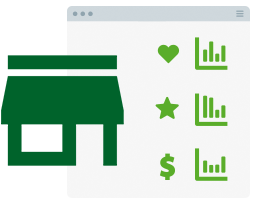 Implementing an end-to-end ERP solution closes the gaps between your systems from POS to inventory through to accounting.

Tracking your numbers with confidence is essential to running your business. Being able to generate accurate sales reports, track inventory control, improve accounting and automate administrative functions means fewer mistakes and clearer insights.
Easy and Intuitive to Use
Designed for non-technical users, Magstar's Business Intelligence solution empowers users at all levels of the organization to benefit from having clear perspective on the business. Users can see data from multiple channels, including your stores, catalogs, and online, which promotes a comprehensive understanding of all these channels.
---
Ready to Go with Pre-Configured Reports
Beyond the big picture, users can also drill down to the details for further clarity in specific areas of interest, such as department, product group, or SKU, based on filters such as top and bottom performers. Everything is set up right away to analyze elements such as sales trends, hourly sales, inventory position, and turnover. Reports include:
---