The Advantage of a Single
End-to-End ERP Software
Forging a seamless connection between your Point of Sale, accounting software and inventory system is essential for a retailer managing multiple locations.

It makes life easier for both employees and head office, resulting in a smoother experience for your customers, but it also eliminates gaps in communication that can be security vulnerabilities.
---
How Will ERP Benefit Automotive Aftermarket Businesses?
The tangible benefits of a comprehensive ERP solution are quite significant.


Customer Relationship Management and Loyalty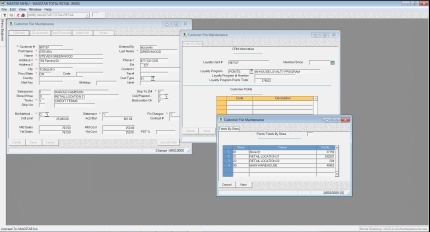 Car owners take a lot of pride in their vehicles. Automotive after-market franchised retailers can be responsive to this fact by managing their customer relationships effectively with the use of Magstar's CRM module, allowing them to:
Utilize loyalty programs and gift cards to gather more data and to develop stronger relationships with customers, treating them as unique individuals and remembering their preferences and information about their vehicles
Reward frequent shoppers with on-receipt coupons that encourage emotional loyalty
Keep a vast database of customer data that allows you to custom tailor which promotions they receive


Intelligent Inventory Management

By monitoring and ordering inventory using an automated system, you can:
Quickly identify understocked items
Automate replenishment and distribution
Accommodate limited space and maximize visibility of best-selling items
Match inventory to the unique needs and demands of each of your locations
Place, track and manage special orders and backorders


Promotional Offer Management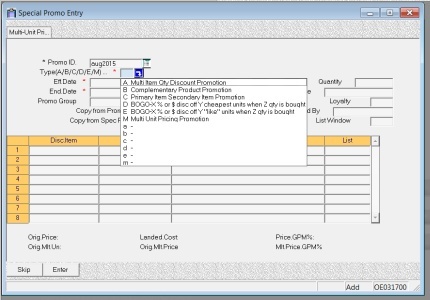 Magstar's system is designed with an understanding of how important promotional offers are to automotive retailers and their customers.
Run multiple overlapping promotions simultaneously
Manage the sending of flyers to customer addresses collected in Magstar's CRM
Automatically ensure stock availability of items connected to promotions
Monitor and manage promotional pricing from your various vendors
Combine regular seasonal offers for all customers (like an annual sale on winter tires) with customized offers for individuals (like a headlight restoration offer for those customers you know have an older vehicle)


Omnichannel Retail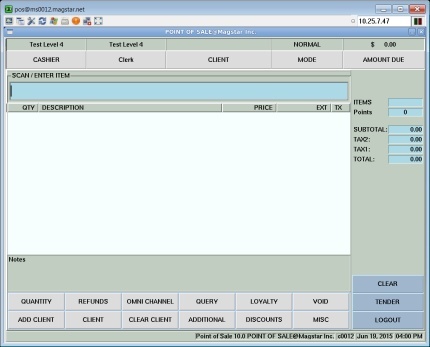 Premium quality customer service is one of the hallmarks of the successful automotive aftermarket retailer. Thinking beyond the storefront, an omnichannel experience improves a retailer's ability to cater to their customer and earn their loyalty.
When your customers want a product to take care of their vehicle, they want it as soon as possible. Magstar's Omnichannel ERP solution interfaces with web and mobile solutions and when integrated with all your channels can allow your customers to:
Run multiple overlapping promotions simultaneously
Browse for items online or on a mobile device and ensure the items they want are in stock in your store for when they come in to their preferred location
Create online shopping baskets ahead of time to send to the store and have set aside and ready to view on by the time they arrive at the indicated locatio


Track and Understand Buying Patterns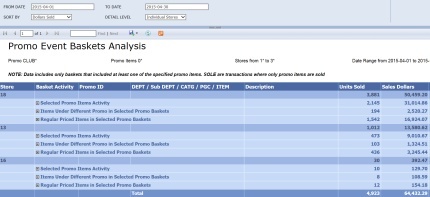 Sell more by gathering deep, meaningful insights about the communities you serve and their tastes from location to location, utilizing your valuable shelf space for the products that sell best.
Collect customer information into Magstar's CRM just by scanning an ID
Aggregate your sales data from the POS to track automotive trends and seasonalities
Use reporting and analytics to enable and improve distribution planning
Track the performance of sales and marketing campaigns to see what's working, ensuring your marketing communications are reaching the right people with the right offers
Tailor your offerings from store to store, getting down to granular variations that maximize loyalty within unique communities
---
Product Development Driven
by Automotive Aftermarket Best Practices
You're not just any other retailer – your business comes with unique challenges that call for specialized solutions, and Magstar understands that. The solution comes preconfigured with the core fields, reports and automated workflows that all automotive aftermarket retailers need.

Magstar has spent thirty years establishing close relationships with its existing clients in the automotive aftermarket industry, driving improvements and changes to give them the best possible technology for their specific needs. It's through these relationships that we are able to incorporate many industry-specific best practices into our software development.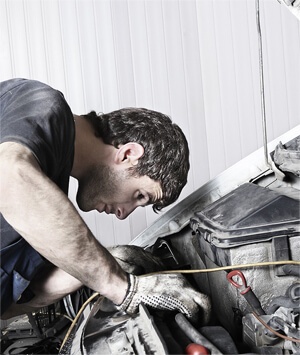 Sample Features
Boost profits with at-the-register automatic offer suggestions based on loyalty member transaction histories, checking to see if there's anything currently in store that would appeal to them based on their past purchases.

Manage the complexities of multiple warehouses using our custom service center module, designed specifically to help retailers to manage automotive service bays.

Deal with unique or complicated pricing like working with multiple currencies, bonded versus duty-paid warehousing, customer-specific trade sale pricing, varied franchisee requirements, plus the requirement for a made-to-order service center module.
---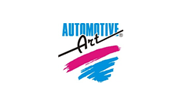 I would encourage anybody to choose Magstar. When I came to the company six years ago I had already seen many software solutions in my career – compared to all of my experience, I've found Magstar is efficient and reliable. Murlita Percival from Delisle Walwyn (Automotive Art)
---
We Don't Believe In "One Size Fits All"
Other ERP solutions expect you to fit into their mold. We offer you the software features we know all automotive aftermarket stores need while understanding that your business is still unique and should be treated that way.

Our team brings decades of retail experience to the table - that means if you want something done, we either already know how to make it happen or else we're confident we can figure it out. We're not happy unless you have exactly what you need for your business to flourish.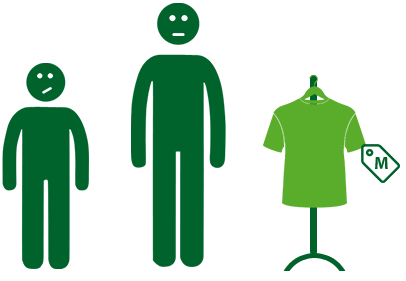 ---
Complete Customization to Suit Your Needs
Magstar Total Retail is highly customizable and will be tailored to accomplish exactly what you need it to. We work closely with you to really understand your business and how the software can be further configured to simplify and streamline your operations.

Business Intelligence Reports
None of these what you're looking for? We can customize anything.
---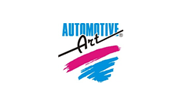 Magstar was able to accommodate us when we asked for things outside of the normal system setup; when the way we wanted to do things caused some complications, the President of Magstar worked hands-on with us to resolve the roadblocks that appeared. Murlita Percival from Delisle Walwyn (Automotive Art)
---
ERP as Part of Your Expansion Roadmap
You have ambitions for your business and you want to see it grow.

Multi-location automotive aftermarket owners choose Magstar because of our successful track record of helping clients to expand and open new locations with minimized difficulty.

We start you off with what you need, when you need it, and add features and capabilities as your operations grow. No wasted money on having to reinvest in a new software solution down the road.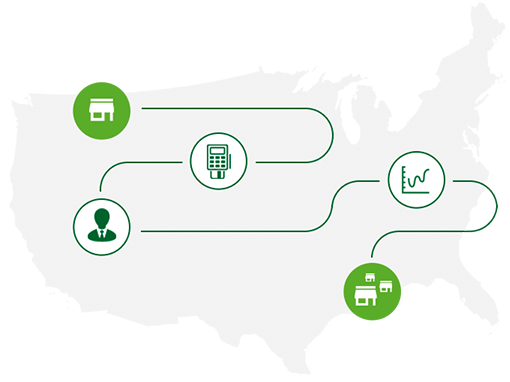 ---
Leveraging Intelligent Automation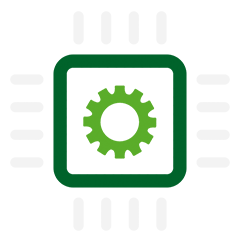 Magstar's solution offers a number of ways to save you and your employees valuable time, and the key to them is automation. As your automotive aftermarket chain grows and you add locations and employees, daily processes like sales reports, payroll tracking, ordering and distribution become less feasible to do manually.

Magstar has the ability to shift these tasks from a manual to an automatic process as you need them, helping to reduce the pains of expansion so you can focus on maintaining your success.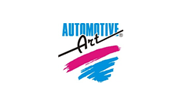 It's so much more convenient. Having an integrated POS that automatically communicates with our accounting is much better than a manual data migration process, because it means we can lessen the amount of human intervention required to keep things running. Murlita Percival from Delisle Walwyn (Automotive Art)
---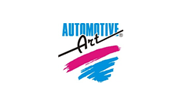 I would encourage anybody to choose Magstar. When I came to the company six years ago I had already seen many software solutions in my career – compared to all of my experience, I've found Magstar is efficient and reliable. Murlita Percival from Delisle Walwyn (Automotive Art)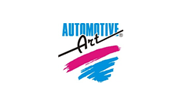 It's so much more convenient. Having an integrated POS that automatically communicates with our accounting is much better than a manual data migration process, because it means we can lessen the amount of human intervention required to keep things running. Murlita Percival from Delisle Walwyn (Automotive Art)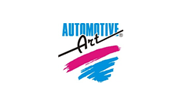 Magstar was able to accommodate us when we asked for things outside of the normal system setup; when the way we wanted to do things caused some complications, the President of Magstar worked hands-on with us to resolve the roadblocks that appeared. Murlita Percival from Delisle Walwyn (Automotive Art)