The Power of a Smarter Point-of-Sale Solution
Flexible configurations for single or multi-lane checkout environments providing the cashier a variety of easy to use functions including sales and returns at the push of a button.
Records all transactional history for loss prevention and sales audits
Quick and accurate price lookup by UPC, EAN, SKU, ISBN, description, vendor #, etc.
Fully EMV and smart-chip card ready
Supports multiple languages
Integrates with in-market POS scanning and computer hardware
Automated pricing and promotion management provides ability to automatically change retail pricing based on future dates, times and location throughout entire operation without manual intervention.
All activity done at POS is captured for review as part of sales audit process providing ability to perform detailed analysis by location and cashier. Sales audit includes end of day balancing & tender activity, discounting and all related POS transactional activity.
TPM allows retailers to provide special pricing including volume discounts, free merchandise and exclusive offers by customer segment.
Get to Know Your Customers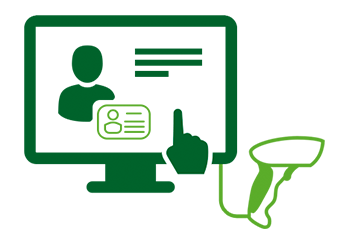 The Magstar Total POS solution combines the best in hardware and the best in software to upgrade your stores with better business efficiencies and seamless omnichannel experiences for your customers.
Efficient age verification
Customer information capture for CRM and stock returns
Scanning of product bar codes, coupons and reward program redemptions
Software and Payment Solution Partnerships
We have an established partnership with many financial institutions, payment processors and technology partners.
Whether you plan to keep your existing infrastructure or upgrade to new hardware, benefit from up-to-date standards and practices and easily integrate with Total POS.