How to Effectively Transition to Multichannel Retailing
With major store chains like Toys "R" Us going out of business, many brick-and-mortar retailers are terrified that they may be next. The most common fear is that physical stores simply cannot compete against their online counterparts.
This is actually a huge misconception. According to a report from IHL Group, 2017 saw a net increase in store openings of over 4,000 – meaning that for each company closing a store, there were 2.7 companies opening new stores.
Of course, many of those businesses likely also have a strong web presence. After all, according to a report from BigCommerce, at least a quarter of online shoppers have made an online purchase from a brick-and-mortar store in 2018. In other words, online and offline shopping experiences are converging into one – or what's dubbed as "multichannel retailing."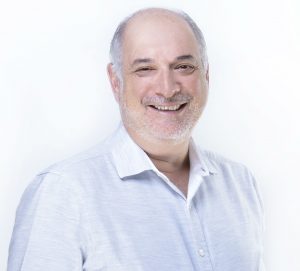 So, if you're worried that your midsized brick-and-mortar chain might soon follow the likes of Blockbuster, your best bet is to strengthen your online presence and then fully synchronize it with your physical operations.
To help you get started, the President of Magstar, Steven Greenwood, has shared several key tips on how to successfully transition to multichannel retailing in our latest interview with him: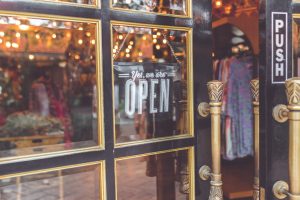 What are some of the challenges of a brick-and-mortar store that hasn't embraced multichannel retailing?
Steven: "In today's environment, a brick-and-mortar retailer – as a single entity or as a group of stores – is faced with a number of challenges.
The first challenge is always inventory – being able to ensure that they have the proper assortment of products at each individual location. This is often a risk and a large investment.
The other big challenge is that today's consumer isn't always able or willing to take the time to get to a brick-and-mortar store – regardless of whether they are using public transit or their own car – since they have to work around store hours. They don't want to be told when, where or how they can shop. So, they are looking for the flexibility that meets their timeframe, their demands and their purchasing needs.
The other challenge for brick-and-mortar retailers is having the proper staff who know the inventory and how to serve their customers.
All of these challenges combined make running a brick-and-mortar store very difficult, particularly without the multichannel experience."
What are some of the benefits of multichannel retailing?
Steven: "Multichannel retailing allows stores to present their product to any type of customer – whether they are brick-and-mortar, web-only or a combination of the two.
For example, one of the challenges that a web-only retailer faces is managing product returns. If the retailer has a brick-and-mortar store as well as a website, as a consumer, I have the ability to purchase something on the web, and if it's not what I want, I can walk into any of their locations and exchange it.
That way, I develop a relationship with that retailer and I can then be engaged in all the different aspects of the retail environment, whether it's online, brick-and-mortar or consolidated.
All that comes into play when you're offering the multichannel customer experience."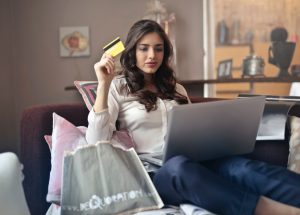 What are the challenges of transitioning to multichannel retailing?
Steven: "The biggest challenge is delivering a good web experience.
For example, when a retailer with just a brick-and-mortar store, designs their warehouse or distribution center, they design it to handle distribution in the way that suits their store and packaging needs, which means that they usually ship and package their products in bulk to cut on costs and ensure each store has enough items to meet consumer demand.
When they are offering the multichannel experience or working in a web environment, their distribution center has to be able to handle and ship products individually – and have the staff who can adjust to this process of order fulfillment."
What are the steps that a retail business will need to go through in order to transition successfully?
Steven: "The retailer would have to first determine how they are going to distribute their services across the different channels.
For instance, are they going to offer the same products on the web as in their brick-and-mortar stores? Or are they going to enhance their offering, so that they can offer more products than what they have in their brick-and-mortar stores because they can make them web-only?
Then, there's the question of how they are going to track their customers. Are they going to maintain consolidated customer history files? Or are they going to segment them, so that the consumer can be identified based on whether they shop in the store, online or both?
Product allocation is another concern. You don't want to put products on the web that you no longer have because you've already distributed them to all your stores.
Those are some of the things that the retailer has to plan out before they can even start moving to the web."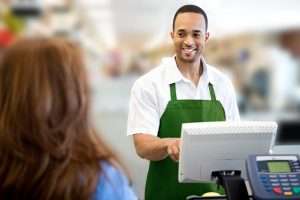 How can ERP software help with this transition?
Steven: "An ERP solution, by design, handles multiple different facets of the retail operation. This forces the retailer to ensure that they have a uniformed database, a uniformed package that is being shared by all aspects of the business.
So, if I already have an ERP system where I have one central database that is managing my promotional, product, price and customer files, as well as my supply chain, then I already have a distribution plan, and all my stores know when various promotions, products are coming in, so that they can prepare for them.
The web becomes just another store in that environment, where it can now be part of that entire chain of business decisions."
What specific capabilities retailers need to look for in an ERP package if they want to transition to the multichannel experience?
Steven: "Well, again, you don't want to manage multiple databases. You don't want to be required to have one database for your web store and one for your brick-and-mortar location. You don't want to have two price files. You don't want to have two customer files.
For example, you have this trend today of 'click-and-pick.' What that means is that a customer can go on the web, purchase something, and at that time, decide whether they want it shipped to their home or if they want to pick it up at the store in person.
If, as a retailer, I'm running an ERP solution that consolidates all my data, it's very easy for me to arrange both, because my warehouses and stores are synchronized to deliver whatever the customer wants.
You don't want to have many different silos, and a proper ERP system should be able to knock those barriers down and allow the retailer to centralize their entire operation."
What advice would you give to retailers looking to transition to the multichannel experience?
Steven: "The main advice I can give any retailer is, make sure you know, before you start, what you want and where you want to end up, because you cannot go into this and then realize halfway through that you did not cover all your bases.
You want your web presence to be in perfect harmony with your brick-and-mortar presence, so that the consumer can clearly identify you as a multichannel retailer – not just as a brick-and-mortar store that also sells on the web, or a web retailer that also has a brick-and-mortar location.
The consumer needs to see the same consistent messaging, regardless of what channel they purchase from."
Are You Ready for Multichannel Retailing?
If you run a midsized retail chain and firmly believe that you need multichannel retailing to compete, then consider checking out our ERP software since it was specifically designed for retailers like you. Steven Greenwood would be happy to show you how it all works – and how you can use it to make the transition.