How to Reinvent Your Retail Experience to Drive More Sales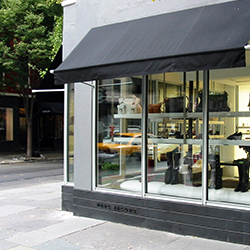 Today's retailers may be in competition with eCommerce giants like Amazon, but they also have an edge: consumers spend more shopping in-store than they do online. According to a First Insight study, 71% of shoppers spend more than $50 in-store versus 54% spending over $50 shopping online. The same study found that 34% of customers will spend more than $100 in a store.
To win dollars away from the dot coms and capitalize on the higher value of in-store shoppers, brick-and-mortar retailers must reinvent the retail experience to be enjoyable, knowledgeable and helpful.
Here are a few ways you can reinvent the retail experience, drive more in-store sales and build a better brand connection for lasting success.
Discourage Showcasing and Encourage Interaction
Do you recognize this scenario? A customer visits your store, walks around, looks at a few pieces of merchandise, then taps away on their smartphone. They then leave without a word. What happened? You were the victim of showcasing, a trend where consumers research a store product, but make their purchase online.
The ease of Internet shopping means retailers may see shopper research prices, features and other aspects of a product, then leave without making a purchase. It's a negative part of the retail experience that affects a retailer's bottom line.
Retailers must eliminate the customer's need to use a store to showcase. Booksellers were some of the first retailers to experience showcasing, as customers would browse for books, then buy the titles on Amazon. They decided to curate special displays, encourage community events and offer author readings to entice shoppers to browse and buy from the bookstore.
As a retailer, you can do the same. Offer the information and valuable offers upfront, so customers are more driven to make the purchase in-store. Consider these ideas:
Featuring a print-out of common questions for the product
Displaying a bullet list of features
Offering add-on tech support or a special return window, or free delivery for purchases
You want to offer a better value for the in-store consumer, such as a coupon for their next visit, or a special bundle price if they buy two of the same product. If you sell products that may be demonstrated, this is a great way to stand out to your customers. Take Williams Sonoma, which offers free daily product training where customers can see the merits and features of various kitchen gear. Devise ways to appeal to your customers, so they want to build a connection with your product and your brand.
Turn Your Salespeople into Experts
Speaking of connections, one of the best connections you can develop is that of your salespeople with your customers.
Consider 1947's Miracle on 34th Street. Kris Kringle tells a Macy's customer that the store doesn't stock a certain toy fire truck, but that competitor Gimbels does. The customer declares to an executive that this interaction of Kris caring enough about her child's happiness has made her a loyal Macy's customer for life. She adds that she'll tell other parents about the experience and encourage them to shop at Macy's as well. Now granted, the film was made when we didn't have online shopping, but the message is still clear: a customer saw that the store cared.
Your customers want to see your staff as caring and knowledgeable salespeople, not just clerks working for a commission. Focus on creating connections with customers, and in turn, you'll get more value. A Mindtree study found that shoppers who interact with a sales associate are 43% more likely to purchase a product and offer 81% more value to a store compared to those shoppers who don't interact.
Best Buy is a great example of this, as it offers In-Home Advisors, specialized consultants who will visit a customer's home to offer a personalized solution for free. The advisors can answer any questions about potential purchases, address concerns and help the customer decide what works best for their needs in appliances, home automation and electronics.
Never Run Out of Stock, Make an Endless Aisle
There's another reason customers might enter your store and leave without making a purchase: no stock. Out-of-stock situations can cost retailers nearly $1 trillion in sales, according to an IHL Group study. The study found how common out-of-stocks are for consumers: shoppers encounter out-of-stock experiences as often as one in three trips to the store. Customers also report an out-of-stock as "any time they came into a store with an intent to buy and left for any reason other than a too-high price." Hear that? Consumers cited the following as out-of-stocks:
Empty shelves (32%)
Couldn't find staff to help (16%)
Located staff but not desired merchandise (17%)
A difference in ad vs. in-store price, and all other reasons (17%)
Out-of-stocks continue to be costly when it comes to staffing and locked-up merchandise, which added another $24.7 billion in estimated losses. The worst part is that shoppers that have Amazon Prime were 52% more likely to take out their phones and buy the desired item online after experiencing an out-of-stock.
Keep your customers from going elsewhere after an out-of-stock by offering an endless aisle. An endless aisle can be a kiosk, tablet or device offered to browse your website while in-store, letting the customer see that you offer a seemingly "endless" amount of inventory, beyond what's on the shelves.
That way, customers can find the item they want, purchase it and have it shipped to their home or to the store. The endless aisle is used at a variety of stores, including Walmart and Bloomingdales. Like its name, the concept offers endless possibilities.
Making Your Store Run Well
Now that you know how to reinvent the retail experience, and in turn, increase sales, make sure you have the right software to manage everything. After all, what good is an endless aisle if you have poor inventory practices or aren't forecasting sales correctly?
Magstar offers a total business intelligence analytics solution tailored to the unique needs of midsized retailers. You can see your inventory levels, identify top performers, examine consumer habits and analyze various data throughout different store locations.
If you'd like to check it out, Magstar President Steven Greenwood would love to give you a quick online demo.