How Cap n' Cork Manages 15 Locations While Staying a Fan Favorite in the Community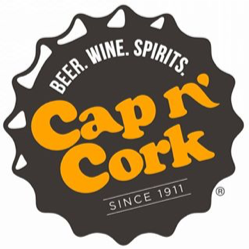 Cap n' Cork is a one-stop shop for classic and unique selections of beer, wine, spirits and cigars based in Fort Wayne, Indiana. With 15 locations and 135 staff members, the retail chain is known for its friendly service and broad selection of both popular household names and rarer finds for the craft beer crowd.
The business was founded in 1911, when Argire Lebamoff and his brother, Tom, opened their first Fort Wayne grocery store — A.V. Lebamoff Brothers. The two Macedonian immigrants worked hard for the American dream. In 1964, George Lebamoff, Argire's son, told a friend that "all we sell are bottles and cans and caps and corks." His friend suggested naming the store "Cork and Cap." George replied, "No, Cap and Cork," and the name stuck.
Joe Doust joined the family business after marrying George's daughter in 1979. In his role as Co-Owner, Joe manages the managers and works to maintain brand consistency. We sat down to talk to Joe about how they manage 15 locations with a large management team and 135 staff members while being a "fan favorite" in Fort Wayne.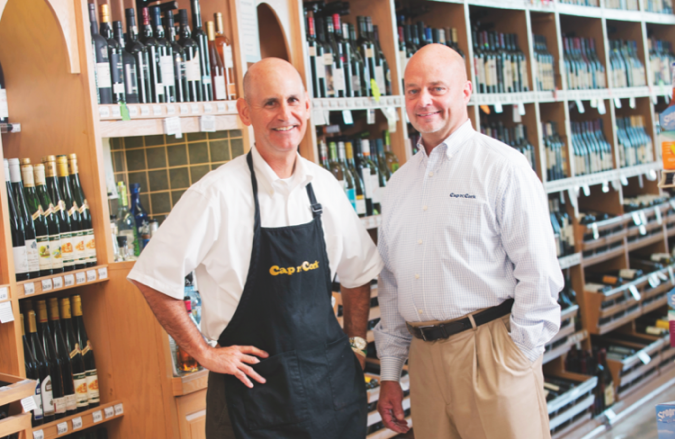 How does Cap n' Cork stay ahead of the competition?
Joe: "We're in a very difficult market. We have a couple of other local liquor store chains who are very good competitors. There are grocery stores and drug stores who have liquor lines just like we do and even the gas stations have beer. To compete with them, we have great prices and are conveniently located. Our claims to fame are that we're friendly with warm and inviting locations that are very clean."
What would you say is the biggest challenge of having so many locations? 
Joe: "It's trying to be consistent. We have several different concepts within those stores. Some of them are very small while others are quite spacious. They all demand a different look, and every day, we try to make sure that we're doing the right thing. Maintaining that consistency is a difficult thing to accomplish, but it's very important to us."
How do you overcome this challenge? 
Joe: "We stay in constant communication with our locations, and we visit them all the time. It's driven from the top; I've got three area managers under me who are in contact with the stores on a regular basis. When we have a message, we make sure it permeates throughout the entire group."
When did you start using Magstar, and what was the initial reason for doing so?
Joe: "We implemented Magstar in July of 2017. Before that, we custom-built our own system that worked well for us for 15 years. When we first wrote the program, we had six or seven stores. The system was only really understood by one person, so we had all of our eggs in one basket at the time.
"We needed to be prepared for the next generation of management and make sure that the system could be understood by more people as we continued to scale. We went about finding a software package that fit our needs. We spent over two years searching for a software product before deciding on Magstar."
What would you say is the biggest reason for staying with Magstar?
Joe: "Ordering is critical for our business. Magstar's ordering procedures brought what we had in place to the next level. It was similar to what we had, so there was some consistency, but it's much more finetuned. I used to have one person that ordered for all the stores. Now we have five different people able to order different categories of product, and that makes it very easy for us. It also helps us grow further down the road."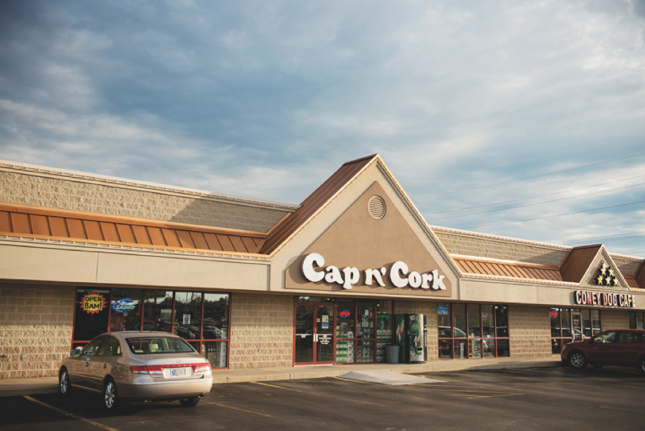 How does Magstar help you address your biggest business challenges?
Joe: "I love having dedicated people on our account. Our original Magstar Analyst did a fantastic job at implementing the system and then she was our support for the first year. The President is always available when we have any issues that we can't get resolved or any questions that we need answered.
"The President comes out for a yearly visit to address any issues that we might be having. He makes us aware of any new changes within the software that are either already implemented or are coming up in the future. He also asks us about what features we need to make us better in our business."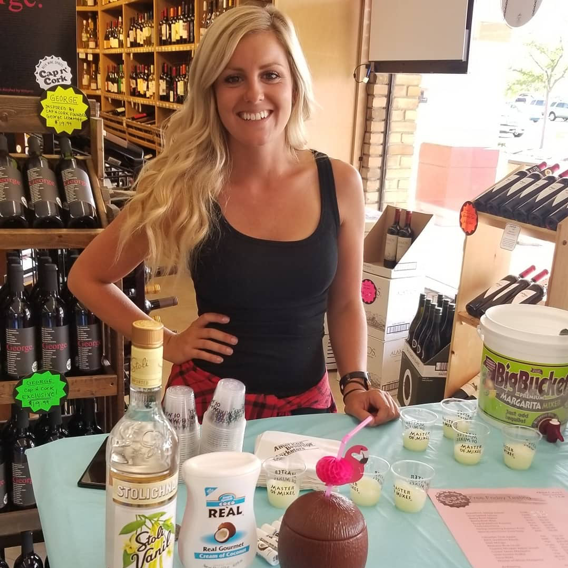 Does Magstar help with managing multiple locations?
Joe: "On the reporting side of things, it really helps us keep our thumbs on everything. When I come to the office in the morning, reports on activity from the night before are waiting for me to analyze. We have several automatic reports that are going directly to managers as well. It helps us both individually at the store level and as a chain. It's a dramatic improvement over what we had before with our custom-built system."
How does Magstar help you in your day-to-day activities? 
Joe: "It made us a more cohesive as a management group. Before we were so dependent on one person to bring us everything. Now, every day, each person is looking at several different things from their own unique perspective. It lends to better conversation in the office; it sparks more key questions and astute observations. As a team, we can reflect on what is being done today, and what needs to be done in the future."
How did Magstar change your life in a professional capacity?
Joe: "It gave me peace of mind to have a system that a multitude of people can use and work with. No matter what happens to me, my partner, or anybody else in our organization, we don't have to worry. Things will not stop working because they are dependent on us. It helps the company operate independently of any one person and look forward to the future without problems."