The Right Fit for Every Unique Need: Interview with Mister Safety Shoes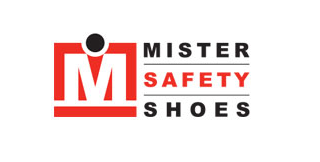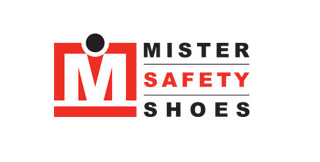 Founded by Frank and Nella Colantonio more than forty years ago, Mister Safety Shoes is a company with an earnest mission and a long history of safeguarding the lives and wellbeing of construction and factory workers in North America. With the background of having worked these jobs and forging a direct line of communication to the employees on these potentially dangerous worksites, Mister Safety Shoes started by listening to the needs of the employees and then striving to meet those needs.
They now have thirty stores and are still growing, servicing some of the biggest names in the CPG and automotive industries, among others. Spotlighted last year in the Canadian Business Journal, Mister Safety Shoes is an organization with a proud past and a promising future; we sat down with their President John Colantonio to get a better understanding of the principles and the technologies behind that success.
Your company is more than just a clothing retailer – can you tell us a little bit about what makes you stand apart from a more standard shoe store or work supply warehouse?
One of the most obvious differences is our "stores on wheels" – our Mister Safety Shoes trucks go right to the plants and factories where the employees need shoes and other equipment. We utilize a fleet of these stores on wheels, and each of them is equipped with a point-of-sale system and carries a very specifically selected mix of inventory. The other thing we do that sets us apart is our managed programs for companies with workforces that need this safety equipment. By letting Mister Safety Shoes manage their equipment eligibility program, we track who needs what, and when new products will be needed; in combination with the stores of wheels, we can bring exactly what their employees need directly to their door.
Metaphorically speaking, think of it like a school uniform – if you charge each individual student with getting the pieces of their uniform, they'll go to the stores and come back with things that don't match and often aren't quite up to the requirements. If the school itself manages it, they're wasting resources managing the purchasing and distribution of uniforms – resources that ought to be used for running a school. Instead, they contract it out to a company that manages the ordering and supplying of specific uniforms based on the school's needs. That's what we're there for.
Mister Safety Shoes has lasted a long time and continues to grow. What is it about you that cements the loyalty of your existing customers and draws in new ones?
We're dedicated to two main principles: making sure these employees are safe from workplace accidents, and making it as easy as possible for their employers to provide that protection. To that end, customer satisfaction means much more than just good prices and having a friendly face behind the cash register. The tracking of our customers' employee spend and eligibility is useful to both our small company clients, who may have as few as ten employees who need safety gear, and our large company clients, who can have hundreds of employees to keep track of.
We feed these employee lists into our ERP software, so that if an employee of a company puts in a request with us for new shoes or other gear, we can check in our system to see that employee's eligibility, the maximum dollar amount they're eligible for, their frequency of purchase, and the types of shoes they need based on the company's environmental assessment of potential workplace dangers.
The system has to take into account the customer's initial workplace assessment and what it means for the needs of the employees at that company and within specific jobs and locations for that company – do they need protection against electric shock? Do they need shoes that safeguard against stepping on nails? Do they need steel toes? The system tells the MSS employee checking the profile which type of shoe is appropriate to the person placing the order, as well as whether they're eligible to receive new shoes.
The other thing that we strive to accommodate is that generally, when people are buying workplace safety equipment, they only buy these products when they need them, and when they need them, they need them now. To that end, it's really important that our locations keep their inventory well-stocked. Our ERP system allows us to track inventory levels right from the POS and to automatically have replenishment orders sent directly to the warehouse based on established stock minimums.
What kinds of challenges have you had to overcome in making that level of customer service and product availability possible?
Mister Safety Shoes has been around since the 1970s, so you can imagine how much technology has changed over the years since we started this company. Up until 2010, our stores were still placing replenishment orders via fax machine. That was definitely a challenge that needed to be overcome, considering how limited our space is for inventory in the stores on wheels themselves – we have to have exactly the right products and we have to have them ready when we go to our customers.
The ERP and POS solution we had before switching to Magstar was very dated – the company wasn't invested in developing newer technology as times changed and our needs evolved. So we made the decision to invest in a piece of overarching software that would be suited to the uniquely mobile needs of our stores on wheels and our tracking of data as part of the managed programs for our clients. We also decided it was time to go with a solution capable of evolving and growing with us, because as we were expanding we were realizing we needed more functionality and more automation to replace several previously manual processes.
And because our business operations are so unique, the issues we encounter are similarly unique and often unpredictable. For example, we had to simultaneously order and categorize the inventory based on a number of variations (size, protective capabilities, color) that could be applied to any one particular brand and style of shoe, replenishing our stores in very specific ways. Initially, though, that breakdown of the products by all these minuscule variations meant that our analytics on product sales were garbled by showing us the different sizes of shoes each as their own standalone product, rather than grouping them by the overall brand and style and representing that as a single product for analytics purposes. We fixed the issue, of course, but it goes to show that sometimes customizing one piece of software for your needs means that your team has to be ready to tweak things when that impacts different pieces of the software suite.
Once the initial implementation was handled, most of our big challenges were solved. Over time our ongoing customizations have mostly been little tweaks – for example, an update that has invoices emailed to the appropriate people through the system instead of it being printed out and handled manually.
What are the next steps in your long-term technology strategy as you continue to grow?
We're always tweaking and adjusting to maximize efficiencies, making every transaction smoother and every process in our business as intelligent and streamlined as possible. It's an ongoing process, but the fact that our technology partner is flexible and always improving means that we can improve continuously too. Some next steps we're considering down the road are making more use of the software's reporting and business intelligence capabilities to further target the products that our customers need, and to be able to provide even more value through our managed programs.
For a more detailed recap of Mister Safety Shoes' success with Total Retail, check out Innovations Magazine interview.