A Guide for Selecting the Best POS Tablet for Retail Business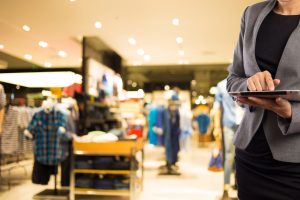 According to a survey by Google, forty-three percent of consumers spend more time on their tablet computers today than at their desktop computers. It was only a matter of time before the benefits and excitement of the tablet movement invaded the minds of business owners, too.
However, while a consumer might shrug their shoulders and say, "I'll just get an iPad," retailers can't afford to be so cavalier in their choices. With over 102 tablets on the market today, developed by 64 different manufacturers, selecting a compatible tablet to interface with an existing ERP solution can be challenging. That's why a retailer who needs the right mobile solution might want to consider this advice from the people who develop point of sale software to help select the best tablet for their store floor.
Tablet Usability
With a mouse, keyboard, wires and cords, a desktop PC can be oddly intimidating for an unfamiliar employee. Tablets are much more streamlined. Some retailers have already begun moving away from expensive desktop configurations and looking toward mobile solutions to make an impact on the bottom line. Retailers hope that tablets can become a strategic solution that helps with line busting, customer service, customer loyalty, and returns.
For these customer-facing activities, tablets should be intuitive for the end user. On the store floor, a clerk can't afford to be flustered in front of the customer. Fortunately, "millennial" users who grew up playing video games tend to understand tablets quickly. In addition, most of today's ERP applications for tablet devices are designed to be so intuitive that training is unnecessary. But you should still be sure to test out the devices and applications you're most likely to use to determine in advance their usability in the field.
Tablet Security
Before selecting any device that transmits customer data over a wireless network, access the security features of that device thoroughly. Keep in mind that any retailer who plans on processing transactions through tablet devices must:
1) Set up a secure wireless network that encodes data shared across the wireless network and through the server.
2) Follow credit card payment standards designed to ensure that financial institutions, companies, and merchants that process, store or transmit credit card information maintain a secure environment. Retails must comply with the EMV global standard as of October 2015.
Even if a retailer plans on using tablet devices to help register customers for the organization's customer loyalty program (rather than for processing transactions), they should select a tablet capable of keeping customer data secure and safe from predators.
Tablet Features
In the dinosaur days of computing, hardware sold software. Today, software sells hardware, especially when it comes to tablets. Since many mobile operating systems, such as Android, can interface multiple ERP systems and POS solutions, retailers are working backwards and starting their search for the right tablet by looking first at the applications and features that are offered with each device.
Retailers should define how they plan to use the tablet strategically to accomplish tasks like cross-selling, up-selling, line-busting, and performing stock checks, then check to see which devices have applications capable of supporting those intended uses.
For example, a furniture retailer might want to use the tablet to build more cross-selling and up-selling opportunities by showing customers how different items throughout the store look together. Using a tablet equipped with the right features, the salesman on the floor could scan the product and demo alternative set-ups for the customer, perform a stock check to see if the items are in the warehouse, and then process a transaction, all without leaving the customers side.
Using the case of this furniture store, naturally the retailer is searching for a tablet capable of scanning barcodes, and performing complex database calls over Wi-Fi. The tablet would also ideally feature high-definition color, and be equipped with easy-to-use applications with the ability to process transactions quickly and safely.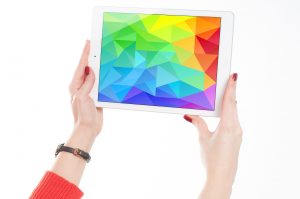 When competition is tough, retailers who leverage tablets have the higher ground when it comes to customer engagement. Everything from inventory management to showcasing product details, the tablet can do it all. If you're selecting a tablet for your retail business, ensure you are keeping your current business model in mind along with your future business objectives. Though tablets are not a costly enhancement to an operation, before you invest into this technology, make sure you take the above features into consideration.