How to Create an Effective Fulfillment Warehouse for Your Online Orders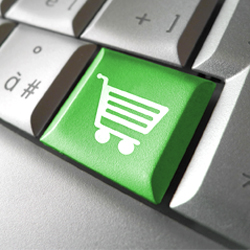 If you own a midsized retail chain, you must have a warehouse. In fact, we'd be worried if you didn't. And we're sure that your warehouse has worked out perfectly for your physical stores.
But then, you had this crazy idea to start selling products online and delivering them straight to customers' homes. That's when your warehouse stopped being that handy – at least, not for the online portion of your business.
Well, there's a simple reason for that. A traditional warehouse is not configured for online distribution. In other words, it's not a fulfillment center, which is what online retailers like Amazon use to accommodate their customers.
But, before you continue reading, ask yourself this – are you serious about fulfilling online orders? If your answer is yes, and you truly mean it, then your goal should be to create an effective fulfillment center. Yes, it'll be costly and logistically taxing, but in the long run, it will be worth it. Trust us.
Here are the steps:
Step 1: Understand What a Proper Fulfillment Center Looks Like
The first thing you want to do is understand the key differences between a fulfillment center and a traditional warehouse. Here are some of them:
Like stores, fulfillment centers need to be close to densely-populated areas to ensure quick deliveries to as many people as possible. A warehouse, on the other hand, can still be effective in the middle of nowhere, because it exists to distribute products to stores only.
In a typical warehouse, products are stored and moved in bulk because stores don't need to receive products individually. Since fulfillment centers accommodate individuals, not stores, they need to store their products accordingly.
Products flow in and out of a fulfillment center at a considerably faster pace. This means that they are usually a lot busier than a typical warehouse, where things are more static.
To accommodate fast turnover, fulfillment centers require a larger amount of employees to ship each individual product quickly.
There's a clear difference between sending a large shipment of products to a retail location and mailing a small box to a person. As a result, fulfillment centers have a different set of procedures from a typical warehouse. The typical process at a fulfillment center goes something like this:

An order enters your accounting or ERP system, either manually or automatically.
The customer is notified about this.
The order goes to your distribution center.
Your employee finds the items in the order and picks them off the shelf.
Your employee packs the order and prepares it for shipping.
The order is shipped, and the customer is notified about this.
The customer receives the order.
As you can see, warehouses and fulfillment centers have many fundamental differences. The key to success is fully committing to the requirements of a fulfillment center. If you don't see your business accommodating these requirements, then the online portion of your retail operation won't get too far.
Step 2: Decide How Much Space You Need
If you're still onboard with committing to a fulfillment center, you need to decide how much space you're willing to devote to it. Since you're just starting out, we recommend leaning toward the conservative side on this, to minimize your losses in case of failure.
There are several important factors to consider:
The number of unique items. You need to account for the number of unique items you sell. For instance, if you sell jackets, you need to store them separately, based on their size, color and other properties.
The number of orders. Your amount of online orders may range from a couple hundred to several thousand. This should heavily influence how much space you will require. Be sure to have extra inventory to ensure you're never out of stock.
The demand for spaces like this is very high – especially in well-populated areas – so consider your requirements carefully. If one of your current warehouses can be used for this, consider doing so instead of renting or buying a new location.
Step 3: Figure Out How to Effectively Process Orders
To ensure your fulfillment center is effective, you need to have a good system in place for processing online orders. There are two components to this:
eCommerce platform. You need a proper eCommerce platform to power your online store that will send all orders to the appropriate channel for distribution.
ERP system. Once a customer makes their purchase, there needs to be something to accept the order on the other end. That's where a good ERP system comes in. It can alert your staff as soon as the order is placed, so that they can immediately pick, package and ship the item.
We also recommend providing tracking information to give the customer an idea of when they can expect their order.
Step 4: Arrange Frequent Pickups
To deliver your products effectively, you need to have a relationship with at least one shipping carrier. Depending on your volume, you may need to partner with several carriers to ensure each order gets delivered on time.
As we mentioned before, crowdsourced shipping is a great option if you want to offer fast delivery at a relatively low cost, since this method relies on networks of local, non-professional couriers to deliver packages.
Carriers need to be able to pick up shipments on a daily basis to ensure maximum efficiency. Depending on the carrier, they may need to pick up shipment at a certain time of day to guarantee a specific delivery timeframe. Others may be more flexible. Either way, it's important to be aware of what a carrier can and cannot do.
Step 5: Ensure Good Inventory Management
This should go without saying, but your fulfillment center will need impeccable inventory management, especially if your volume of orders is high. You have to place items in their respective bin, shelf and pallet – as well as keep track of them in real time.
Since the turnover is incredibly high, you and your managers need to make sure that things end up where they are supposed to and nothing is lost or stolen. You also don't want to discover that you're out of stock after the customer places their order. Check out this article for more information on inventory management.
Step 6: Automate Your Fulfillment Management
As you can tell already, the logistics of running an effective fulfillment center can be challenging. There are a lot of moving pieces that interact with each other, so you need to make sure they all co-exist seamlessly.
Given that you already have a retail chain to worry about, managing a fulfillment center may not be something you want to worry about. But, as you probably already know, people love ordering online, so you shouldn't turn back just because it seems tough to manage.
The truth is that, with the right technology, you can build an amazing fulfillment center. Using a modern ERP system, you can keep track of every step in your fulfillment process in real time and ensure everything is proceeding as planned.
You can also integrate your ERP system with your eCommerce platform, so that whenever a customer places their order, it gets automatically sent to your fulfillment center where it can get picked, packed and shipped.
We already know a system that can help you – Magstar Total Retail. If you'd like more details, come by booth #4244 during NRF 2020 and speak with us directly.