How to Offer a True Omnichannel Experience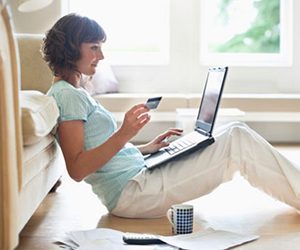 As you already know, online shopping is a big deal. We probably don't even have to throw any stats at you to prove it, but here 's one anyway – according to BigCommerce, 96% of Americans with internet access have made an online purchase in their life, 80% in the past month alone.
As a traditional midsized retailer, you can view this either as a cataclysmic problem – or an opportunity to make even more money. We prefer the latter. However, that doesn't mean that your only solution is to somehow become an online retailer. Instead, it should be to combine online and offline shopping experiences into one – the omnichannel experience.
Here's another fact for you – traditional in-person retail shopping isn't dying, as some may believe. According to a report from IHL Group, 2017 saw a net increase in physical store openings of over 4,000, meaning that for each company closing a store, there were 2.7 companies opening new stores. People like traditional stores, but they are also lazy. That's why they shop online.
You might've heard about the supposed benefits of the omnichannel experience before. We're not here to talk about those. After all, chances are you already know the key benefit – more sales and more money. But, what good are those benefits if you can't even get started with omnichannel?
That's why we want to walk you through all the basic steps first – and potentially offer a consultation.
Step 1: Evaluate What You Have
Before committing to an omnichannel experience, you need to know what aspects of it you're already offering.
First and foremost, see if you've already done the following:
Claim your profile on search engines. Be sure to update your profile on commonly used search engines like Google and Bing. This allows you to customize the information about each store by including your hours, location photos and so on, making it easier for people to find you.
Create a social media account. Make sure you have at least one social media account. Facebook, for instance, has a very robust marketing platform for businesses, which allows you to connect with your customers on a variety of different levels.
Build a website. This is a big one. You need a website to show what your business does and what products it offers. A lot of customers come to retailers' websites to ensure their business is worth an in-person visit. So, the more information you can have on it, the better – but more on that later.
Most retailers these days already rely on a search engine profile, social media account and website to drive their business. That said, having them all does not automatically mean you offer an omnichannel experience – because they need to be seamlessly connected to your instore experience. That's where the next step comes in.
Step 2: Make Sure You're Able to Sell Online
You may already have a simple website that explains what your business is all about, with all your locations and their details listed. That's a good start – but not enough to entice the modern consumer.
What your website needs is to be a proper online store where customers can order and pay for your products. You don't need to sell all your products here – at least not right away – but you need to allow customers to buy your products without entering your physical store, if they want to.
So, what does that entail exactly? Well, to start, your website needs to be able to do the following:
List your products. Your website needs to include a list of all the products you're willing to sell online, including their prices and availability.
Accept online transactions. Most online retailers typically accept online payments either via PayPal or credit. So, we recommend setting up those two payment types.
Step 3: Offer Instore Pickups for Online Buyers
Once you start taking customers' money online, you will need to be able to provide the goods. If you're not yet set up to deliver products en masse, you have the next best thing – your stores. You can get your customers to make an online payment and then come into one of your stores to pick up their purchase.
The product does not need to be at the location the customer will choose for their pickup at the time of purchase, because you can always have it delivered there. Just be sure to clearly communicate when, how and where the customer can pick up their purchase before they pay for it. You don't want to come off as manipulative.
Step 4: Offer Online Deliveries
Once you start rolling with your online sales and instore pickups, the next step is to start delivering products to your customers' homes.
What's important to understand about deliveries is that you need to be able to do them fast. Back in the day, you could afford to take four or more weeks deliver something, but it's no longer possible – thanks to same-day deliveries by outlets such as Amazon.
One way of offering same-day deliveries is by relying on crowdsourced shipping since this method of fulfillment involves networks of local, non-professional couriers to deliver packages. The big benefit of this method is its relatively low cost.
Step 5: Simplify Returns
Once you start delivering products, you should also streamline returns. This is important because an online purchaser isn't typically inclined to drive all the way to a store to make a return. They'd rather just send it back and get a refund.
The first step toward streamlining returns is making them free. To do this right, set up your free returns on your terms by choosing the least expensive shipping solution. If the buyer isn't interested in going through your preferred vendor, then they can pay for their own.
With Amazon, for example, a customer can select one of several free return shipping methods, print a shipping label and attach it to their return package. After that, they just need to take it to the nearest shipping location, get it scanned and go home. Alternatively, the customer can opt out of a free shipping option and pay for it with their money.
You need to offer something similar if you want to be competitive in this market.
Step 6: Ensure Your Inventory is Omnichannel-Ready
You will also need to adjust your inventory management tactics to make online and offline sales work in tandem. You don't want your physical locations to be undersupplied in favour of your online store – and vice versa.
To get a detailed list of tips on how to adjust your inventory management for an omnichannel experience, check out this article.
Step 7: Embrace Automation
By the time you reach this sentence, you might be thinking, "How in the world can I get all this done?"
Well, the answer to that is simple – you can't. At least, you can't do it right now. If you're imagining hiring an intern or someone along those lines to painstakingly upload your products to your website one by one and then update their information on a regular basis, then stop. This is not the way.
What you need is a solution that can automate a significant portion of these activities. There is a way to have all your inventory information uploaded to your website with a click of a button.
To do that, you need a system that syncs the information on your website with the product information for your stores and warehouses. That way, whenever something changes, such as pricing for example, the website gets automatically updated as well.
We have a solution in mind – Magstar Total Retail. So, if you'd like to see how it works, just reach out to Steven Greenwood, Magstar President, and he'll be happy to show you.