How 19-Location Crown Liquors Pivots to Online Shopping and Curbside Pickup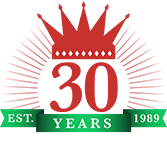 How can you show your customers and employees that you care? In today's world, it's about safety and protection. As a retailer, you can help people in your community by giving them the option to stay at home or in their car. Putting the right technology in place is vital to that goal.
That's what Crown Liquors, the leading beverage retailer in the Indianapolis metro area, has managed to accomplish. It started out in 1989, as a one-location convenience-oriented package liquor store, and over time grew, into a 19-location chain.
About 15 years ago, Crown Liquors began developing higher-end destination stores that offer higher-end, premium wines, spirits and craft beer, in addition to the standard products found in their original locations.
Will Moore, the Chain General Manager at Crown Liquors, sat down to chat with us about how these stores are helping customers and employees feel safe during the pandemic.
How did you get engaged in the business?
Will: "I became involved 15 years ago. I had been working on the distribution side of the industry, and a colleague recommended that I meet with one of the owners of Crown Liquors – since they were transitioning to more premium offerings and needed more expertise on staff."
How has the landscape changed when it comes to delivery and pickups?
Will: "In Indiana, the only way people can get alcohol delivered to their doors is essentially through package liquor stores. So, that is an advantage for us. We have partnered with Drizly, an eCommerce platform, and that is a great, fruitful relationship, but we have also recently launched our own online store to facilitate curbside pickup and delivery directly off our own website and app.
Technology is vital in that respect. The days of simply relying on orders being called in for delivery in our business are over. That might work for restaurants, but it really does not work very well when you stock several thousand products. Magstar has been crucial in facilitating these online transactions. It has recently integrated a couple new pieces to this puzzle that make things even easier for us."
What advice would you give to retailers to cope with the pandemic?
Will: "The situation is obviously incredibly difficult for everyone. Without a doubt, the two most important factors that everybody needs to be pay attention to right now is the safety of employees and the safety of customers.
It is incredibly important to listen to your employees, especially if your business is a multiple-outlet chain like ours. We have 19 stores, so even if I tried, I could not do site visits and see everything that each employee is dealing with daily. If your employees are not taken care of in these times, you will have a real problem. If you do not have employees, you do not have a business.
Obviously, you also need to look out for your customers. That is easier to do when people can browse the store online, then quickly pick up their order. This way, both the employee and the customer feel safer. Technology definitely has a role to play right now. Having the right technology can help maximize safety."
When did you start using Magstar's system, and what was the initial reason behind it?
Will: "Our stores went live between September and October of 2019. Before that, we had a piecemeal system with different programs for the front and back ends. The program we used for the front end was basically at the end of life and it was no longer going to be supported, so we were looking for something new.
When we came across Magstar, it seemed tailormade for our business, since it checked so many boxes. It had several features that, over the years with other systems, we would need workarounds or customizations to achieve. Magstar had already thought of these features, and they were implemented as part of the standard offerings. We felt comfortable that this was the right product for us."
How does Magstar fit with your business?
Will: "The PGC concept was eye-opening. Every system we used prior had one department and one category to classify a product. With sub-departments, sub-categories and brand codes, we create a 15-character item ID number that allows us to better classify the characteristics of a product. Again, it is as if Magstar was tailormade for our business, the alcohol beverage business.
There are literally tens of thousands, if not hundreds of thousands, of different products that we could potentially stock in our stores. So, to say that each product has only two characteristics, such as "it is a liquor and it is a vodka," does not always tell the full story of how something should be classified. Magstar allows us to analyze products in a way unmatched by any other system."
How does Magstar help when it comes to managing multiple locations?
Will: "I cannot tell you how exciting the distribution plan concept is for us. We have two warehouses: one is for distribution and the other is for storage. The distribution warehouse not only serves as a warehouse, but also as a distribution point for products that need to get dispersed among the 19 locations.
When you have a 50- or a 100-case order that needs to be broken out into 12 different stores, with no other solution, you have to physically move them around to sort through 100 cases of product upon arrival. It is tedious and you will be prone to making mistakes.
The distribution plan feature that Magstar offers changes that dynamic. As soon as a large order shows up, we have pick sheets ready that our warehouse people can use to pluck the order off the truck and sort it quickly and efficiently. It literally saves hours of our people's time, which they can then spend on other tasks."
How do your employees like the system?
Will: "The point of sale is foolproof. It is robust but basic, and that is a good thing. If I do my job on the back end and get the pricing right, all the clerk has to do is scan products and process payments.
Overall, Magstar allows our employees to spend less time tied to computers and more time on our sales floors and helping customers. When employees are spending less time worrying about mistakes in registers, creating transfers at a computer, taking inventories or receiving products, they can spend more time helping customers, while managers can spend more time training employees. Better trained employees lead to happier customers. Happier customers lead to happier employees."
How has Magstar changed your life?
Will: "I think Magstar gives us more control, which inspires confidence. There's trust that things are being done the right way in our registers. There's confidence that our warehouse is more efficient and effective, and our inventory control is stronger.
Onboarding onto Magstar is like learning a new language, and now that I am fluent in it, it feels like this is my native tongue, and that it is the way things should be. Having a program in place that lets you feel the sort of control that Magstar gives us is very comforting."