How Indiana's Third Largest Liquor Store Chain Brought 37 Locations into the Digital Age

How do you go from stores using cash registers and pen-and-paper processes into today's information-rich environment? Indiana Liquor Group, which was formed by a group of investors in December of 2018, was faced with that exact dilemma. The company originally acquired Save-On Liquor, a chain of 30 retail liquor stores. Since then, it has made three additional smaller acquisitions, which added another seven stores.
Managing 37 stores across nine counties in Indiana with the astronomical number of SKUs, which characterize the liquor business, is no easy feat. It's even harder when you must modernize a business that had no point of sale (POS), loyalty programs, gift cards or even events.
We sat down and chatted with owner and CEO, David Hartley, on how he imposed radical changes to get to a place where he can access daily performance reports on his locations and operate a central warehouse effectively.
What were the businesses like when you purchased them?
David: "The businesses that we bought all had cash registers. They didn't have the things that you would expect in a retail operation today; they were just good old-fashioned liquor stores. The changes that we implemented were like going from prehistoric days to the internet."
What would you say is the toughest part of your job?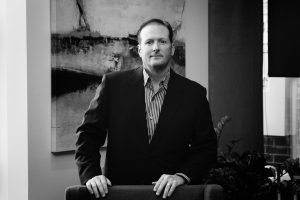 David: "Managing inventory would probably be number one. As you know, in this business, there is a tremendous quantity of SKUs that come from a very large number of wholesalers and suppliers.
Trying to make sure that we have the right bottle on the right shelf at the right time and doing that for 5,000 to 6,000 items is difficult. The logistics side of the business is the hardest part of the job."
How do you ensure consistency across multiple locations?
David: "Each department has a uniqueness to it. Beer, liquor, soda pop and tobacco are each far-removed from one another. Each one has their own set of rules. Today, we're using Magstar to help us automate what used to be a very pen-and-paper system.
For example, we can automate inventory decisions by using the minimum/maximum settings. That helps us make more intelligent decisions about what to buy, when to buy it and in what quantity."
When did you start using Magstar, and what was the initial reason behind it?
David: "We started using Magstar in May of 2019, when we launched our central warehouse. We then rolled it out to all the stores by the end of June; we essentially had a two-month rollout.
The reason why we use it is very simple. We had stores with cash registers when we purchased them, and we wanted real-time data and better control over inventory and cash management."
How does Magstar compare to what you had before?
David: "The big benefit is that we have real-time sales data at a very detailed level. We can understand what the trends are in terms of what's selling. We feel like we have very accurate department-level and store-level sales at this point.
Magstar also gives us great visibility into cash management, which, in our business, is important. In addition, it's done a great job helping us with theft and loss prevention. Central, real-time visibility is the big change that has had a dramatic effect on the business."
In terms of managing multiple locations, does Magstar factor into that in any way?
David: "I get to have daily sales and gross profit margin reports, which are critical. Any time that we make changes to prices, we can see the results in the very next day's report, so we can make good task decisions.
If we see a problem at a particular store, or on the flipside, we see a positive trend in products, we can react more quickly. I virtually live in Magstar. I get my daily reports, and we get a myriad of other reports as well. Everything from how each store balances out for the day or their register cash reconciliation, to our warehouse exception reports, to tracking stock-outs.
Magstar helps us dramatically with stock-outs, which is a big problem in our industry.
Our stores are small to mid-sized, and we've got 6,000 items. So, having stock-outs in the warehouse converts to stock-outs on the shelf, which is obviously something that all of us try desperately to avoid.
The reports that I get from Magstar show us clearly what is out in our warehouse. Then our purchasing department can take the steps necessary to make sure that we get that product before it ends up running out on a shelf in the store. It helps us manage our central inventory and has helped us minimize stock-outs as much as possible."
What's your relationship like with the people working at Magstar?
David: "Every retailer is a little bit different, so one software solution is never going to fit them all. But the support team does a really good job of understanding our business. When I talk to a rep at Magstar, it's almost as though I'm talking to a staff member. He or she understands, instinctively, how it is we operate, what we do and how one piece will affect another."
What would you say is the biggest impact that Magstar has made on your business?
David: "With 37 locations over nine counties in Indiana, the only way to have reliable data is to have a system like Magstar. The technology centralizes our operations, generates reports and gives us the kind of visibility that we need.
Otherwise, we are akin to flying a plane with a blindfold on until we wait 30 days after the end of the month, when the accounting firm puts together some numbers. If we have a problem, we're two months behind that curve. Now, if we have a problem, we know today. That visibility is clearly a big win."